About
Wave Alchemy are the definitive online supplier of exquisitely produced 100% royalty free samples, loops and sound effects. They are an innovative sound design company based in Nottingham in the United Kingdom. Specialising in the development of cutting-edge sample libraries.  Wave Alchemy have become a well respected name amongst musicians and industry professionals alike, receiving a wealth of top awards and reviews from industry magazines in the UK and abroad.
Creative Response
As well as creating individual design responses for a breadth of different products, Wave Alchemy wanted a set of series identities to categorise their products. 
Strong elemental shapes drawn from musical elements, give the series brand marks gravity and authority. Each brand mark sits within it own characteristic branding band. Each different branding band is design to work with the other three. Each individual has a unique circular sunburst number as an identifier, besides its own title and visual dynamism.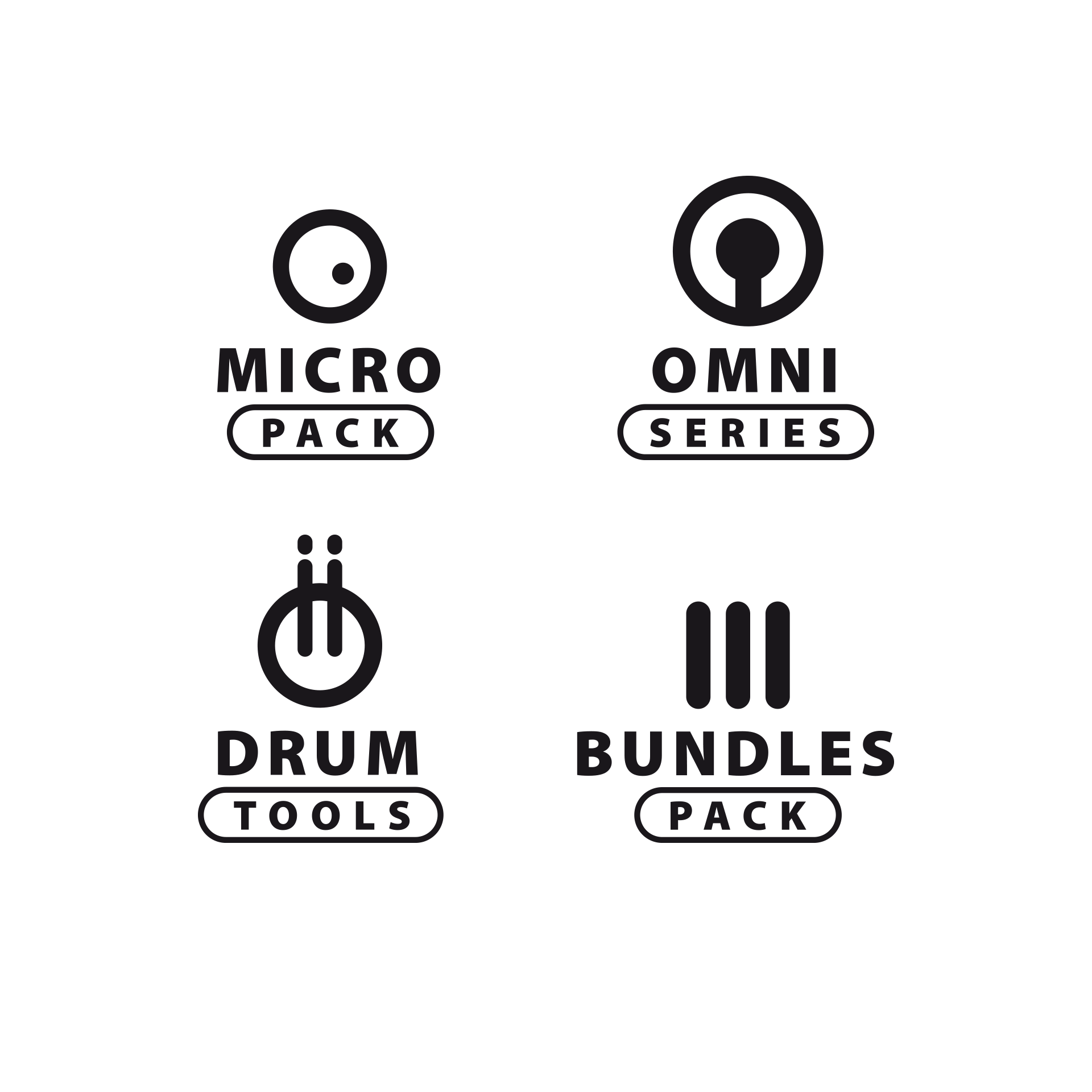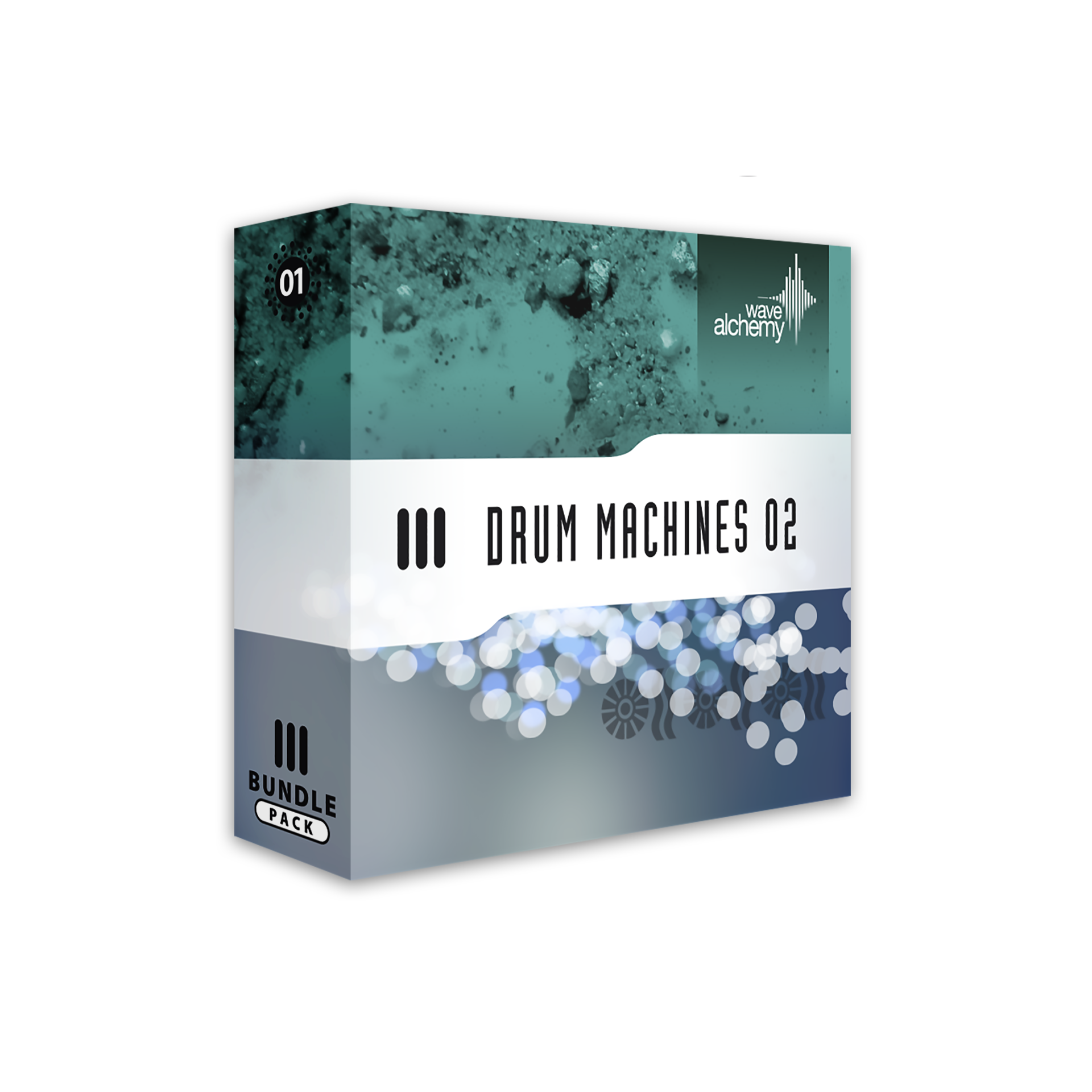 About : An eclectic collection of drum samples from some of the finest and most highly-praised drum machines ever created! The versatility of Drum Machine Collection makes it an essential library for producers of Deep House, Techno, Hip-Hop, Dubstep and everything in-between...
Creative rational : This is an eclectic visual response to the ambiences that can be created by this collection. The circles representing the stab beats and the gritting sand suggesting the flour of an imagined musical landscape.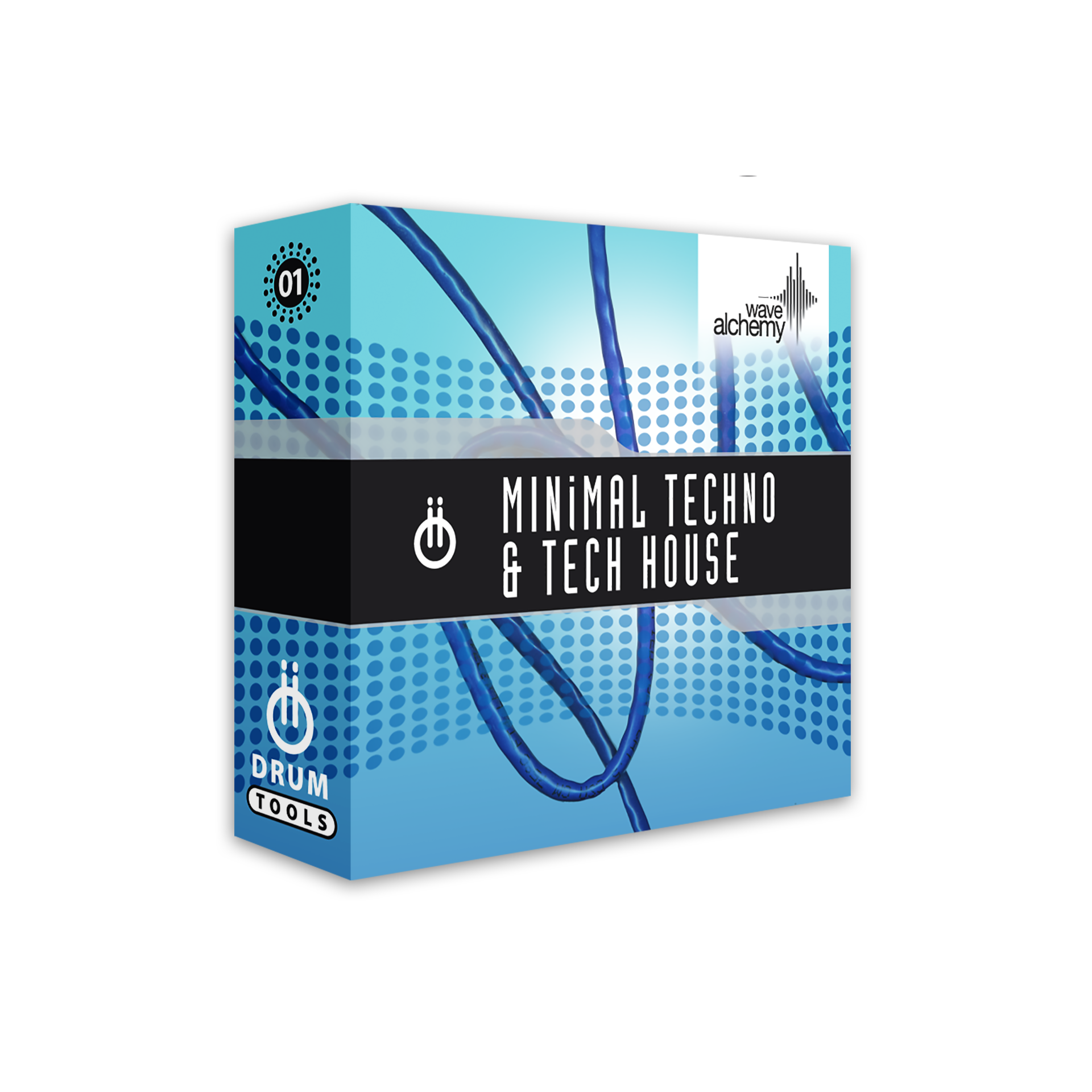 About : Tech House & Minimal supplies forward-thinking producers with an essential collection of fresh sounding and up-to-the-minute samples to inspire your latest dance music productions.
Creative rational : employing real and abstract elements to create a minimal layered image driven by a blue spectrum of colours.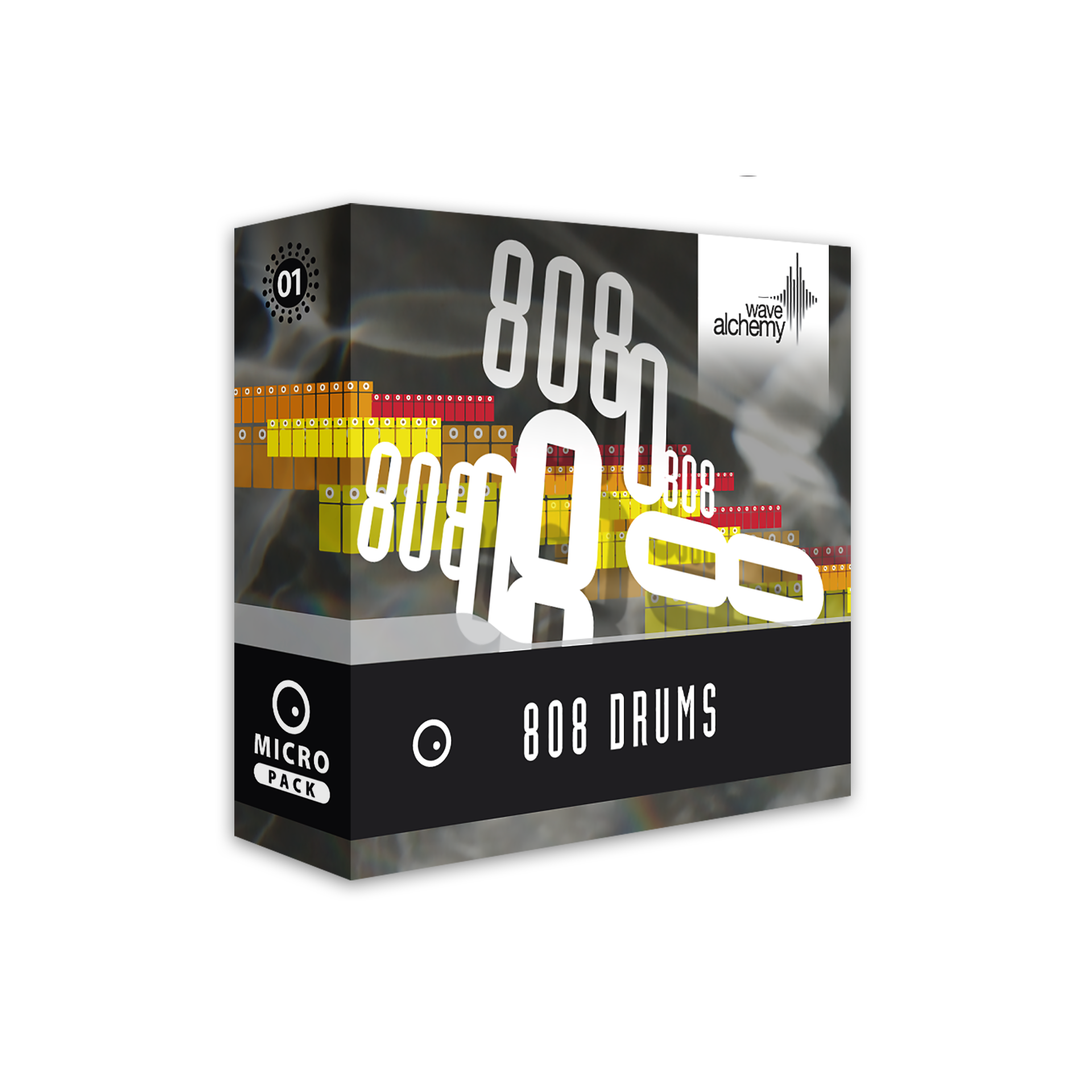 About : 808 Tape serves up over 300 drum samples from the classic 
TR-808
 drum machine...  All drums have been recorded directly to 1/4" analogue tape via a Studer A80 Mk1 tape machine with each sound boasting multiple saturation settings! 
Creative Rational : My design response was to create multipe saturated layers that express the drums sounds visually. Using the 808 in a bold dynamic manner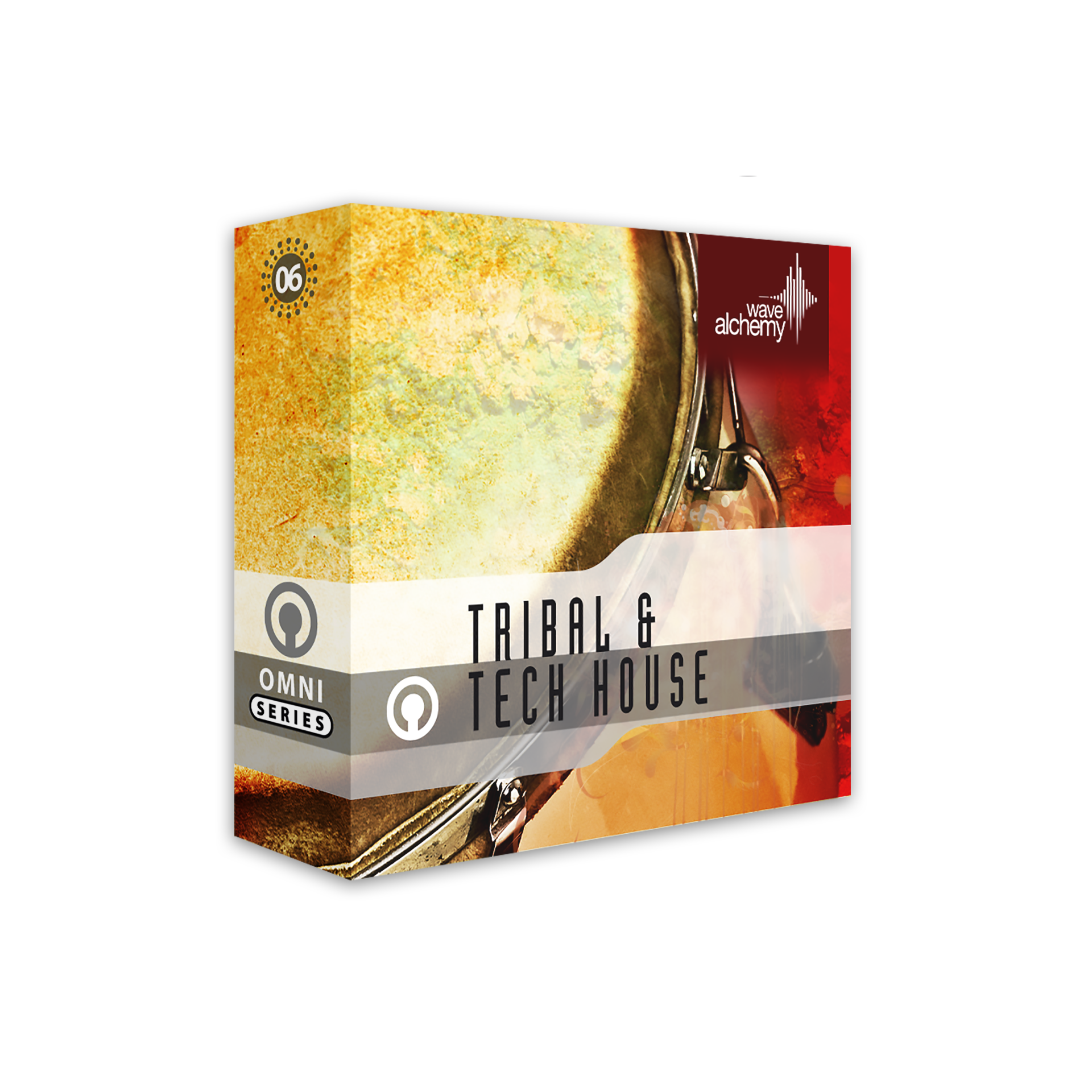 About : Tribal & Tech House serves up an exciting selection of Tribal infused Tech House rhythms and authentic percussive ensembles. There are over 600 MB of finely crafted Tribal House grooves, Tech House tops, groove layering tools and live percussive workouts!
Creative rational : I employed a tribal inspired drum, creating a dynamic cropped close up image, whilst overlaying vibrant colour and grunge like texture reflecting the earthiness and energy of tribal identity.