About
Highbank was a school that had been put in special measures. The acting head Jo Bell asked me to create a brochure to not only promote the school but celebrate the positive side of the school, committed teaching, pupil experience and a strong sense of community.
Creative Rational
The brochure design employers vibrant colours and rich photography to show off the school's happy learning environment. I worked with a very capable schools photographer from Tempest photography, a company who specialise in educational photography. I wanted to capture a sense of an enjoyable learning environment for pupils and staff alike. Badges point to achievement, speech bubble headings help to communicate warm interaction, ruled and graph paper lines part of a schools visual ephemera and sticky notes make the pull quotes good reminders of a positive school.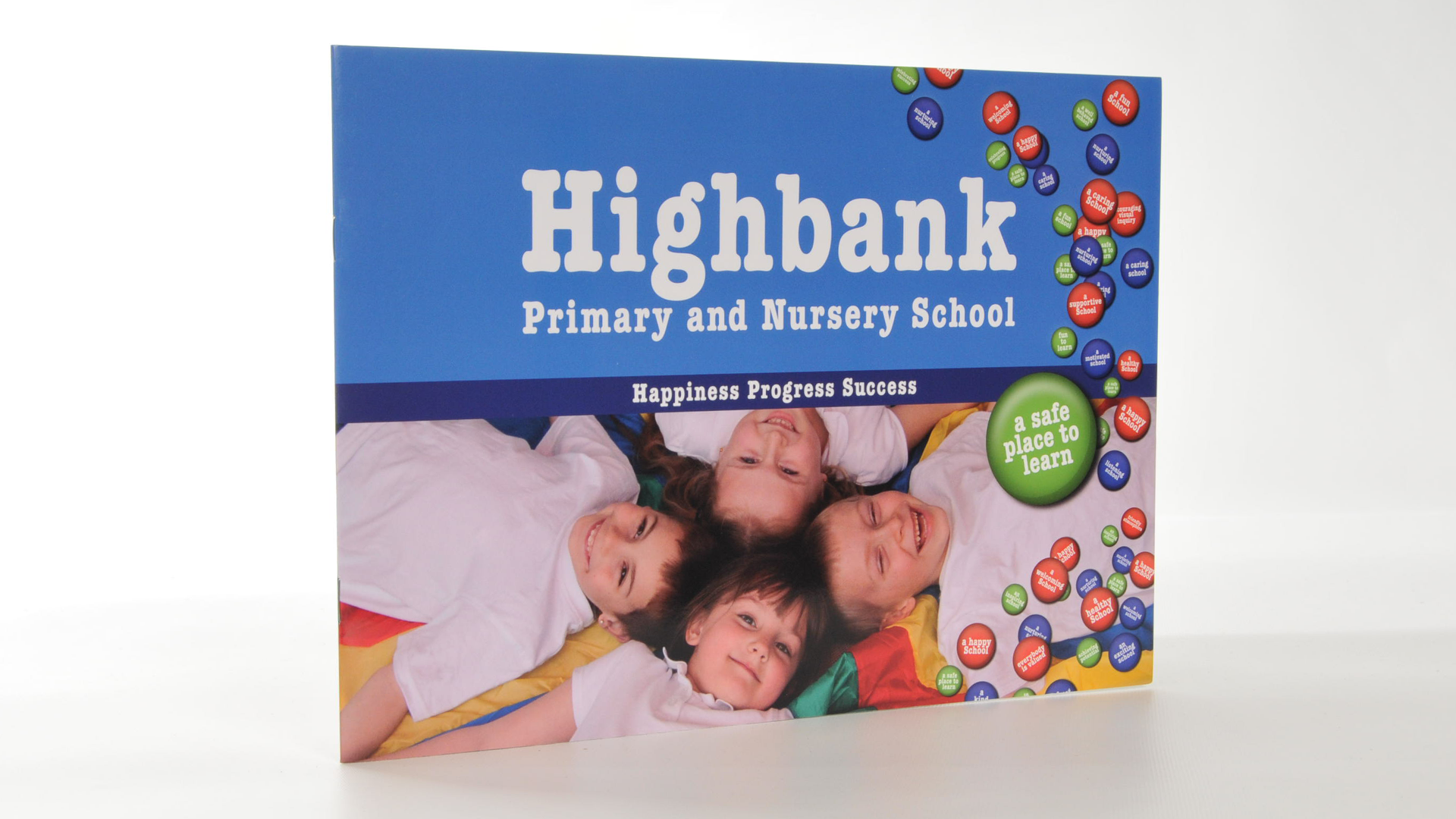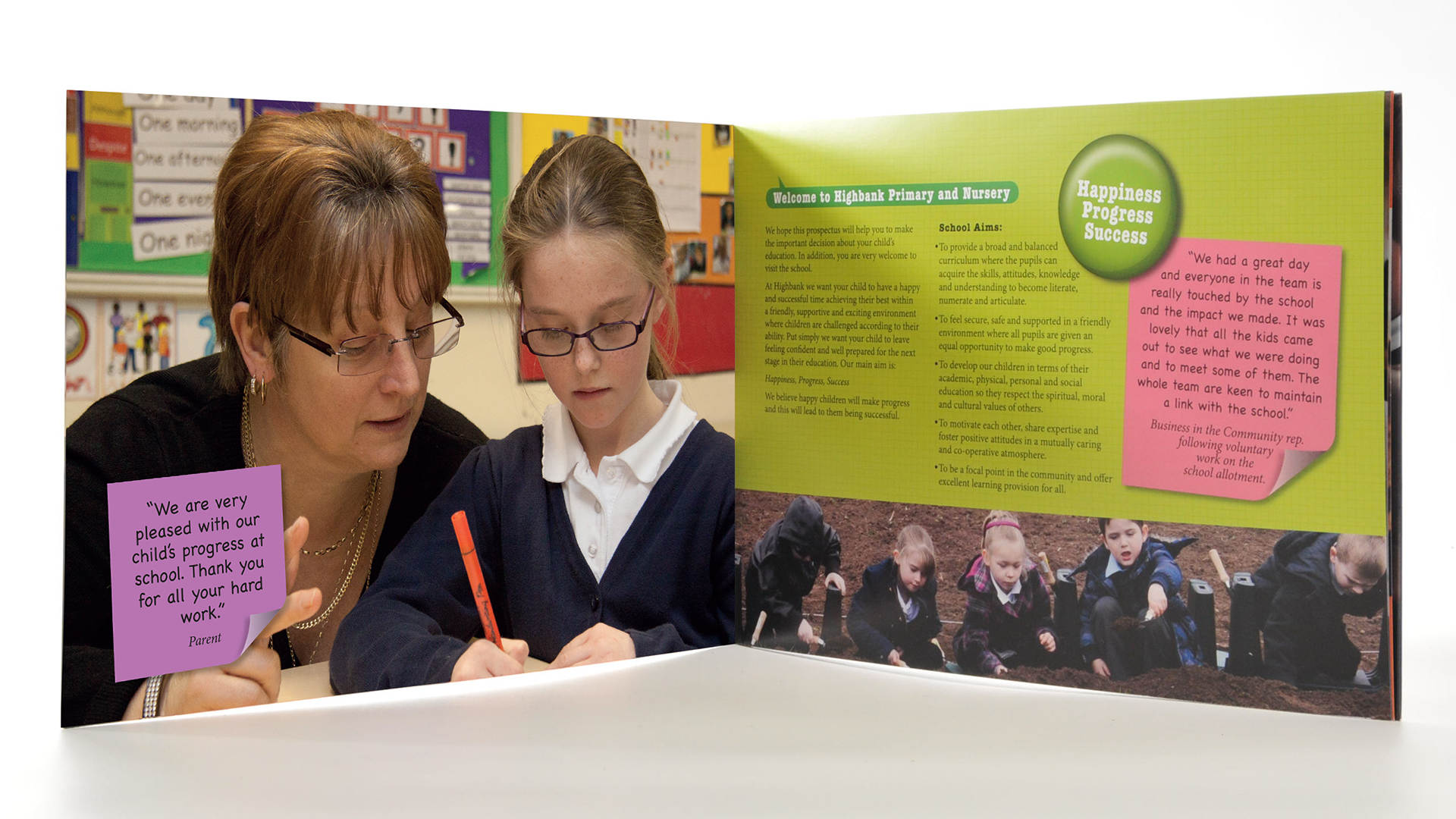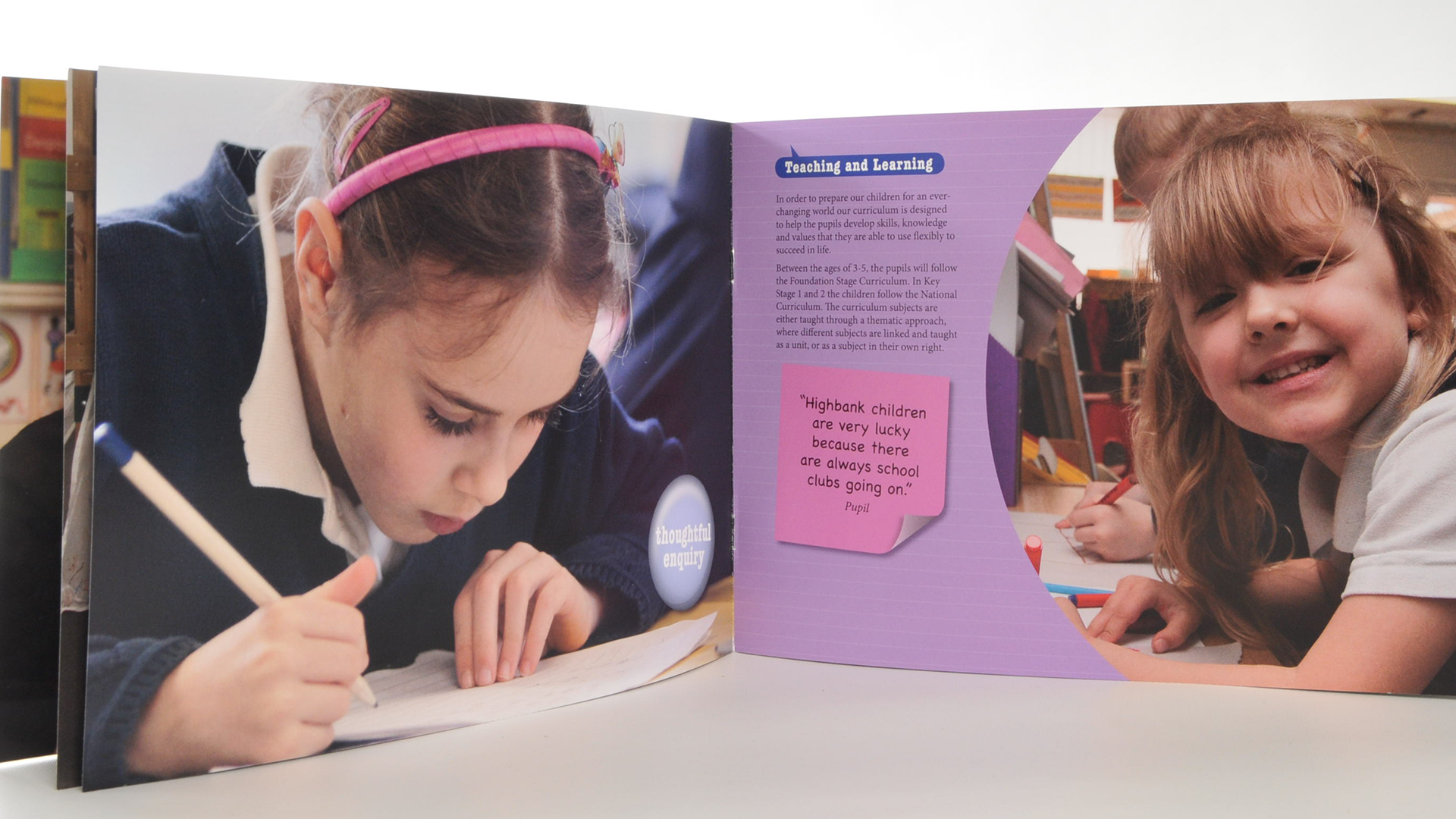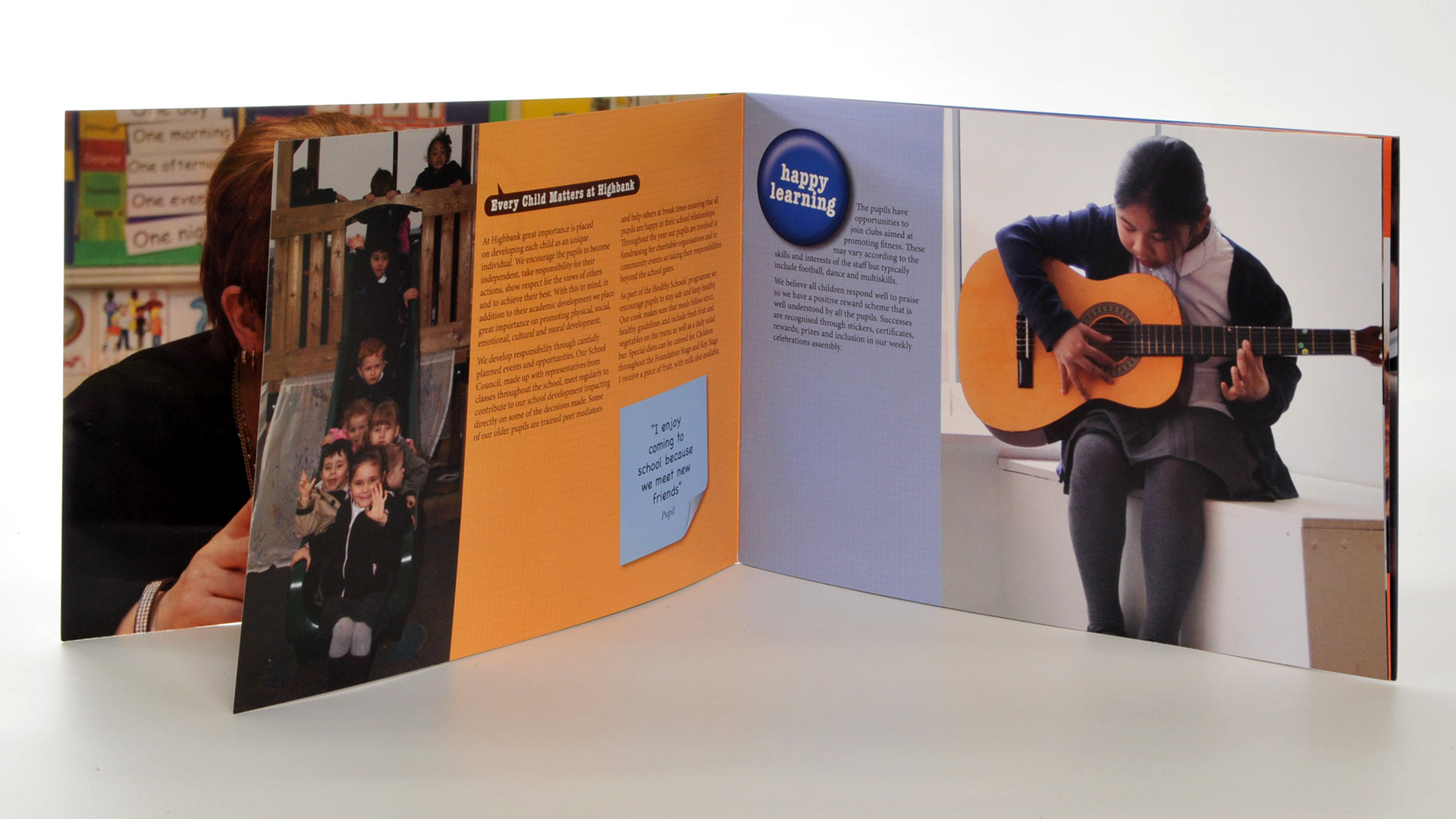 A Primary School in Nottingham that needed a brochure to show the sort of school they were and how learning there was enjoyable. A fun project with an friendly accessible outcome. Ruled lines, graph paper, badges, speech and stick notes were used to give a warm school appropriate feel.